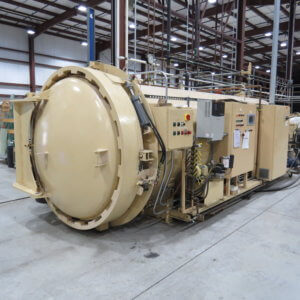 Laminated glass offers many added benefits than regular annealed glass. Multiple layers of glass and plastic fused together help deter, deflect, and protect individuals and property from different forms of attack. This finds a wide market for any type of building, vehicle, or machine that requires a specific level of added protection. Standard laminated glass for transportation industries are designed to keep the occupants of the vehicle safe from sharp shards of glass in the event of an accident. It is also used for sound attenuation, keeping the annoying traffic noise to a minimum inside the vehicle. The same idea works well for sound deadening between office and conference room partitions. Laminated glass is also a way to increase your home efficiency by either absorbing or reflecting UV light through windows.
Resistance from attacks:

Vandalism
Physical attacks
Ballistic

Sound Attenuation

Transportation ( traffic and street noise)
Office and conference room partitions

Safety

Transportation
Military
Weather Protection

Desired UV absorption/reflection

Home windows with UV absorption for cold regions
Home windows with UV reflection for warm regions
Laminating
AGP has been working with developers to laminate switchable films. Switchable films are smart material interlayers that be switched on or off to either allow or block visible objects, white light, and or infrared light (heat). Possible applications include office buildings, conference rooms, residential houses, or vehicles. Advantages of these films include privacy when desired and increased energy efficiency.
AGP Plastics also has the capability to incorporate LED lighting into laminated glass, both for automotive trim applications as well as numerical displays for military and aerospace. We have the ability to laminate glass as thin as 0.5 mm thick for low weight applications and up to multiple inches in thick for blast and ballistic protection.
Noviflex® Interlayer
In 1983 AGP Plastics invented the first ionomer interlayer for laminated glass called Noviflex. Noviflex held the premier place in this market for over 15 years challenging the preeminence of glass clad polycarbonate for security glass. Due to the overwhelming success of Noviflex other producers have cloned our ionomer invention and entered the market, thus establishing a permanent niche for high impact performing ionomer interlayers and opening the door for exposed edge and point support architectural glazing. Noviflex remains a solid and competitive product for many applications including low, medium and high security laminated glass.
Durable
Adheres Directly to Glass
Low Haze
Excellent Clarity
Excellent Resistance to

Assault / attack
Vandalism
Extreme weather protection
Smash and grab protection
Privacy screens

Architectural security

Prisons
detention centers
Embassies
banks