We have produced large customized exterior facing heated units for architectural applications.  Some of these units were comprised of two pieces of half inch tempered glass approximately 5' x 10' with heated interlayers to prevent condensation build up on their waterfront look out.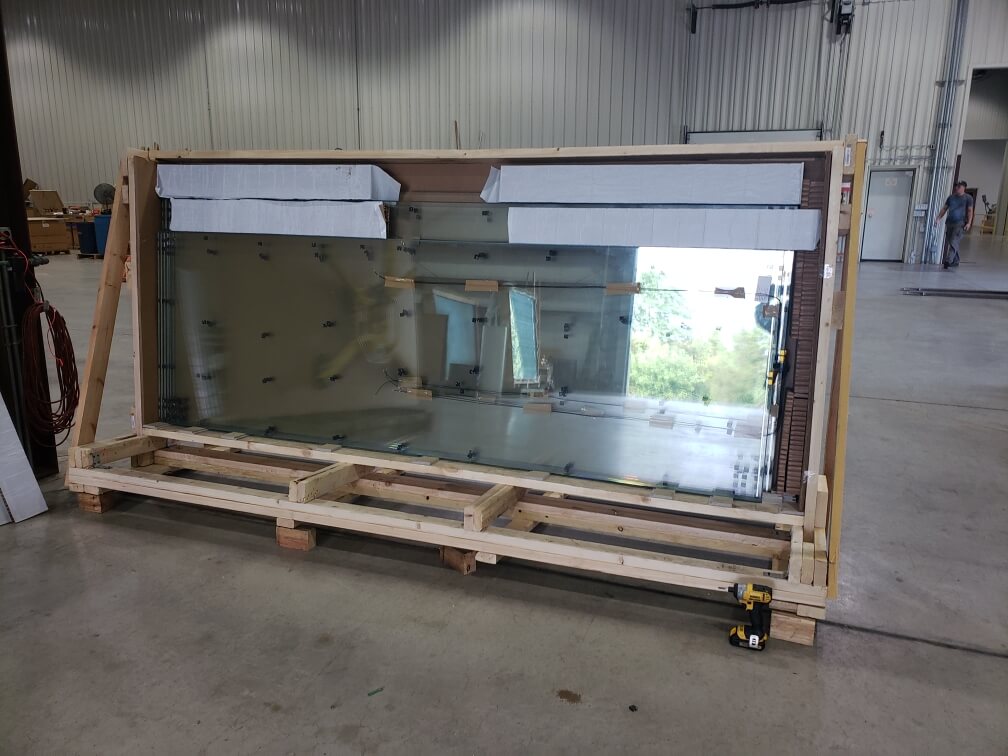 We have customized refrigerator doors, pharmaceutical incubator doors, and laminated insulated glass for cold storage areas. These units have heated and insulated air gap spaces to allow observation into the climate-controlled space. The heated interlayer prevents condensation from building up and blocking vision.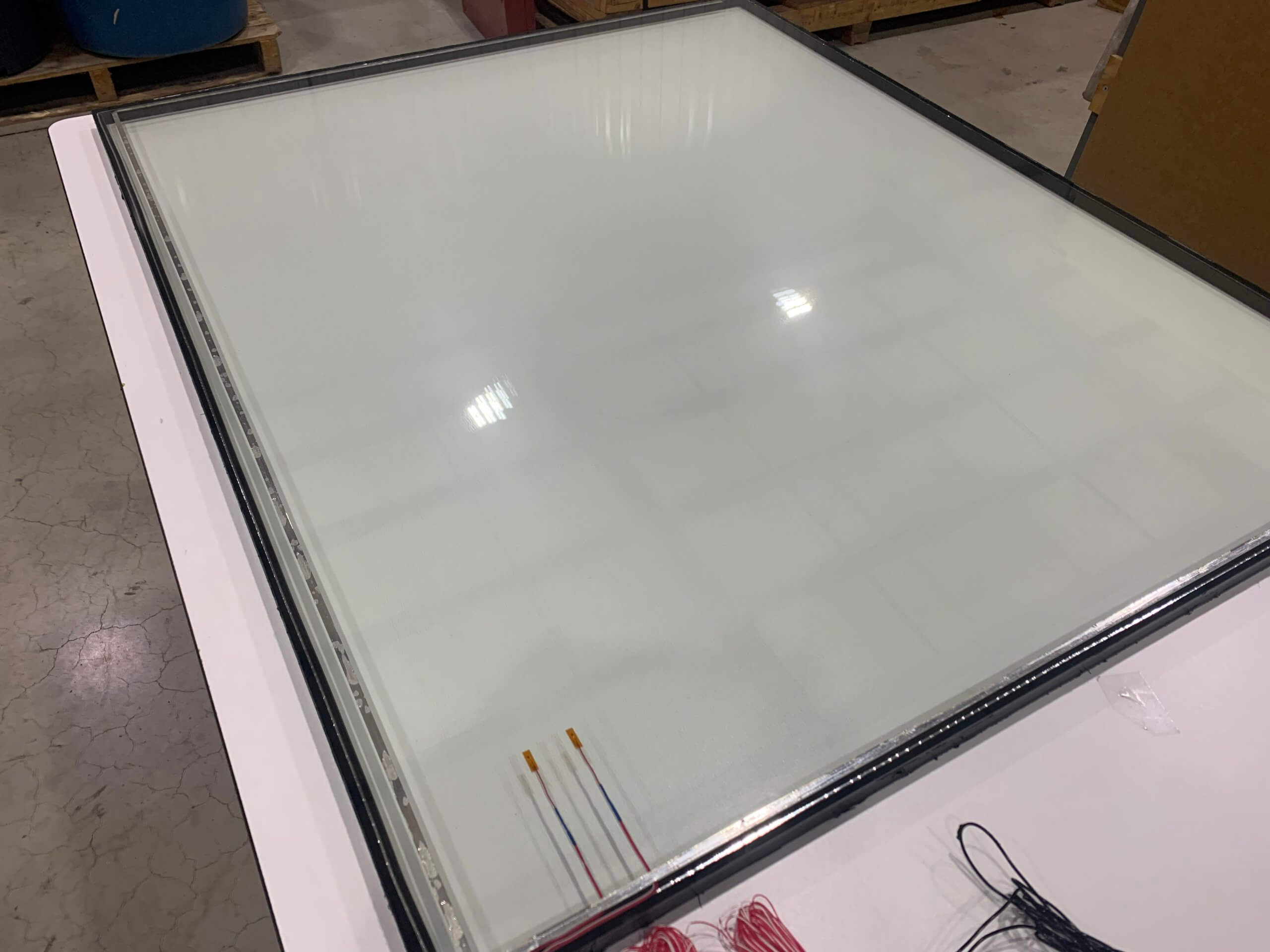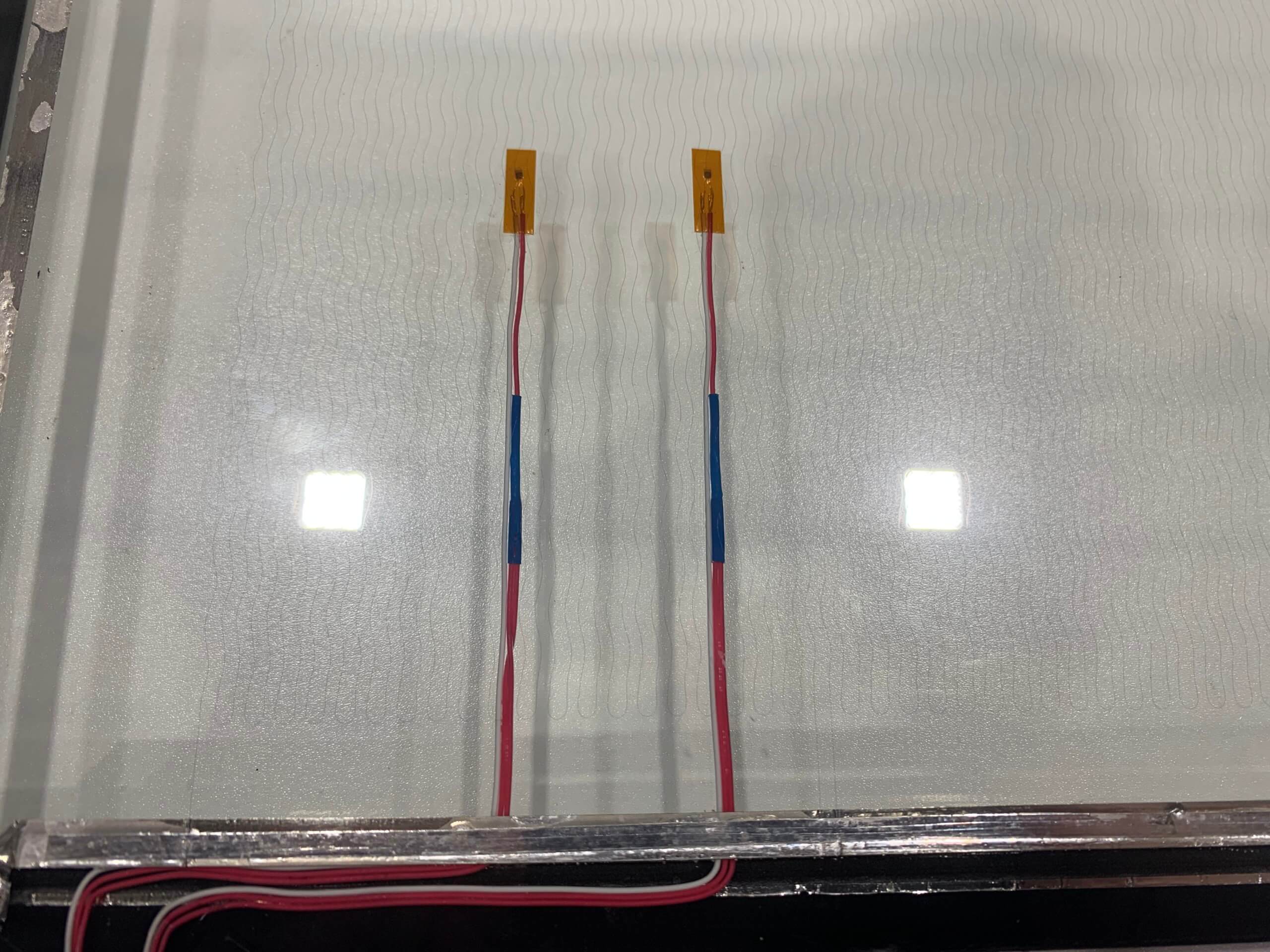 We are assisting developers to produce a variety of switchable films. These are films that change between transparent and opaque at the flip of a switch. There are two types of switchable films, suspended particle dispersions (SPD) and polymer dispersed liquid crystals (PDLC). We work closely with our customers to provide varying experiments and programs to yield an ideal product or result
We have the capabilities to test the strength of glass with our four-point MOR testing equipment.
We have done hurricane testing. Here are two tests of glass laminates being hit with a 2" x 4". The test is to simulate debris flying in a hurricane. One test failed and one test passed.
We also have done a similar impact test as the 2" x 4" but with a 12-pound cannonball.
Another type of test preformed at AGP is a ball drop impact test. This test involves a 10-pound ball being dropped from around 20 feet onto a glass laminate.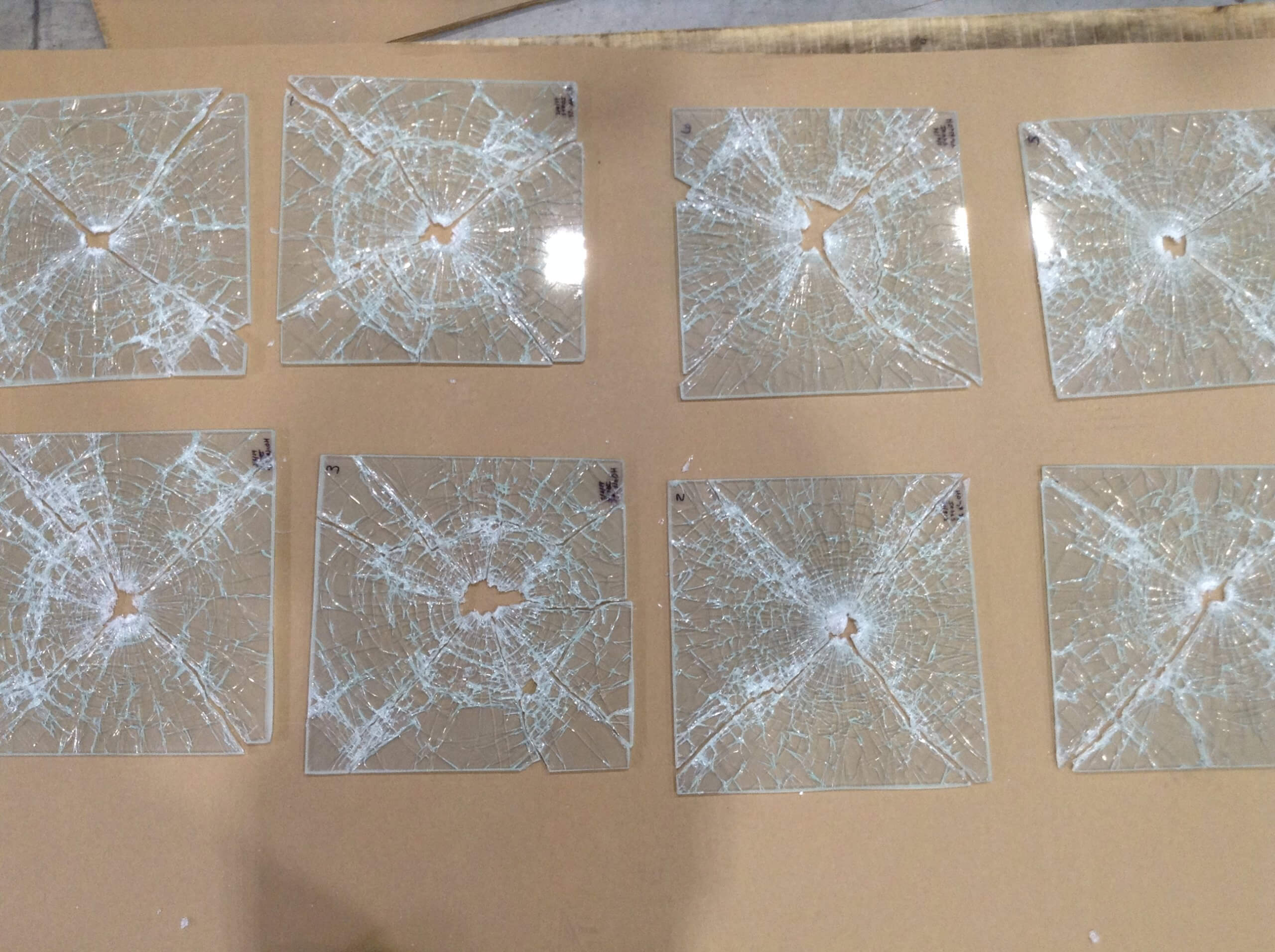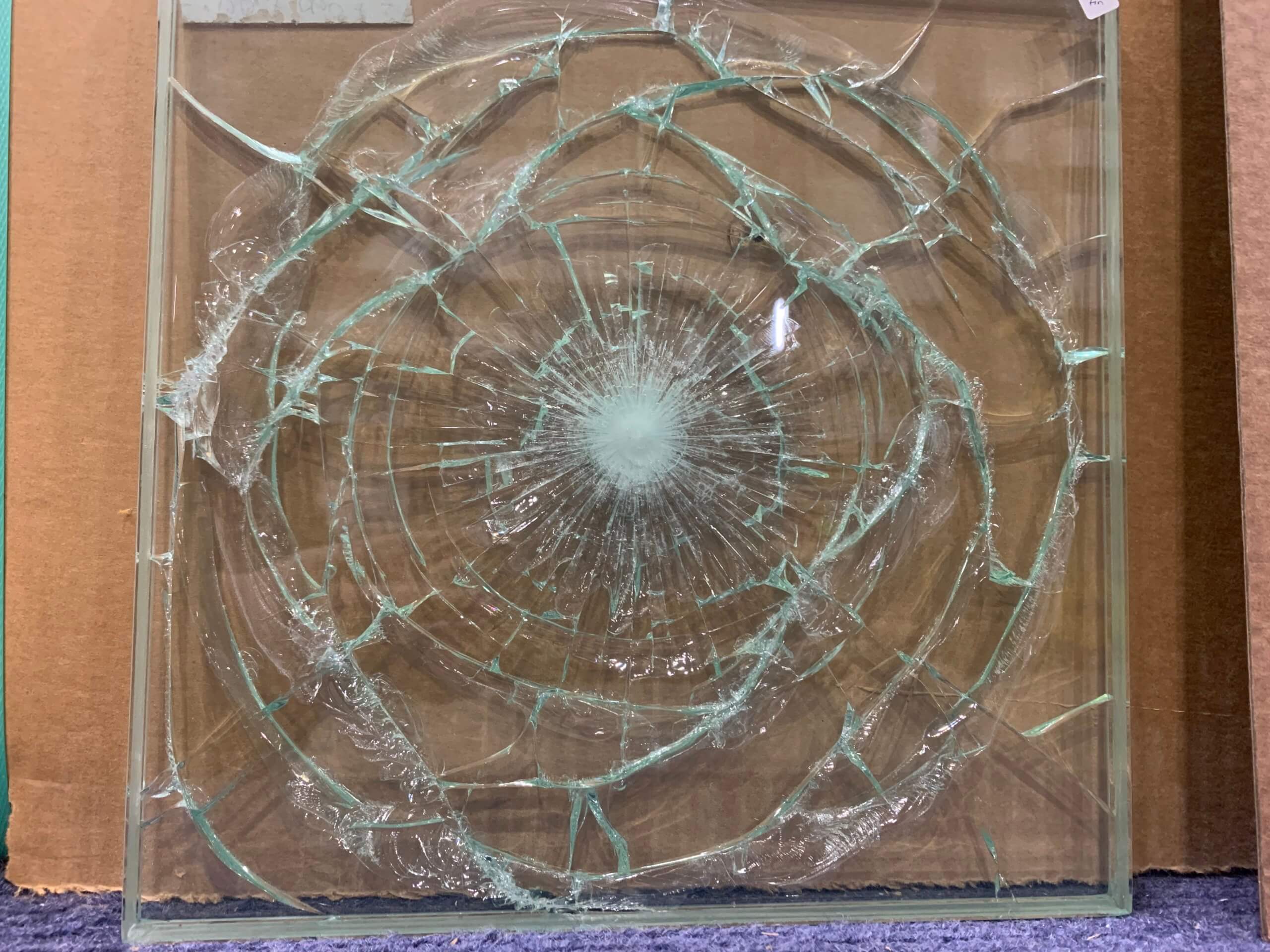 We have done bullet resistance testing. Here is a test of a glass laminate being hit with a 30-06 rifle round. The test was to see if the multiple layer laminate could withstand the projectile.